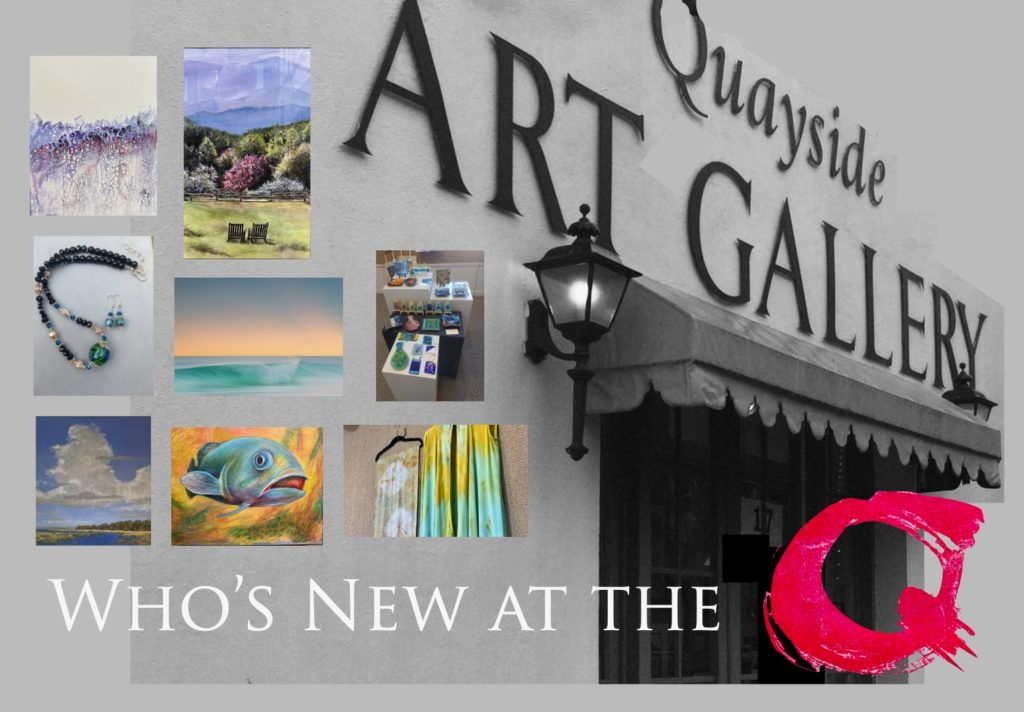 Please join us as we introduce these new gallery members and their work, to the Quayside community
Barbara Allen
Kristen Carter
Meredith Hartsfield
Ed Lane
Bill Marquardsen
Donnie Seale
Susan Senkarik
Steve Stearly
Show runs from  January 11  to February 13, 2022
Reception Sunday, January 15 2:00 p.m. to 5:00 p.m.
Paintings pottery & Friends
You are cordially invited to our New Showcase. See the work of Marilyn Givens & Carol Holland-Dlyle on display.
Show runs from  October 5  to Nov 14, 2022
Reception Friday, Oct 14 5:00 p.m. to 8:00 p.m.
Sorry you missed the previous show, however their work is still available @ Quayside Art Gallery . Liz Warner & Lynn Zehr on display daily.
Show runs from August 23 to October 03 2022
Reception Friday, August 26 5:00 p.m. to 8:00 p.m.
Taking Art to the Streets,
Downtown Pensacola
Gallery Night is on the third Friday of each month from 5–9 p.m.
Gallery Night Pensacola is a nonprofit organization with a dedicated goal of inspiring culture, engagement, and the practice of arts of all types in an entertaining event for all ages and walks of life. Our monthly events focus on specific themes, highlight featured artists, and recruit the best creators our area has to offer.