Drop by Quayside or call 850.438.2363 to register for a space! Bring a friend, relative, neighbor, house guests, or just yourself to a night of FUN and 3 projects to take home!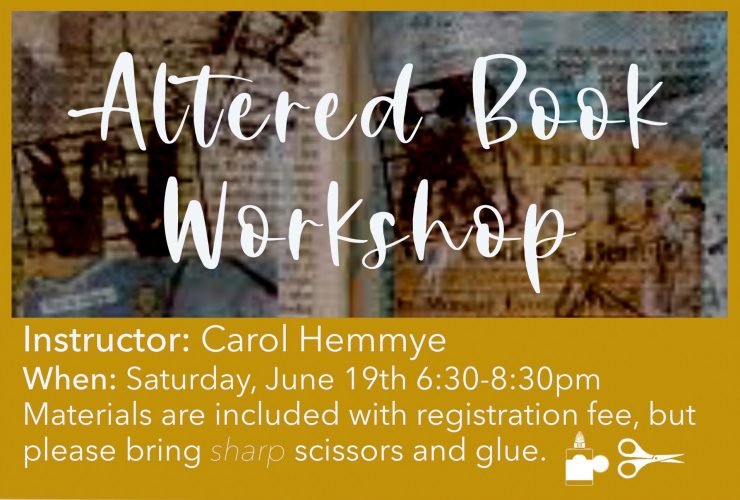 Basic Altered Book Techniques
Learn about altered books and try some basic techniques to start your own altered book adventure. You'll take home a booklet with your samples and notes for future reference and ideas for creating your own altered book. No talent required aside from being able to use scissors! If you can cut things out and glue, you are totally prepared! Please bring sharp scissors and glue and be prepared to have fun!
$25
Saturday – June 19, 2021. From 6:30 pm – 8:30 pm
Call Quayside or drop by during regular business hours (11 AM-5 PM Monday-Saturday, 1 PM-5 PM Sunday) to sign up. Spaces are limited.
For more Info Call :
(850) 438-2363